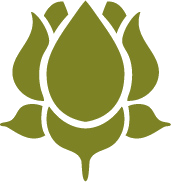 Advanced Facilitator Skills
Welcome to the Advanced Facilitator Skills courses. They are meant for coaches, leaders, educators, or anyone working with groups of people, large or small. These courses will help you become more dynamic, adept, creative, and relaxed working with groups. You will learn skills and methods for enhancing meeting structures and group flow states for better results.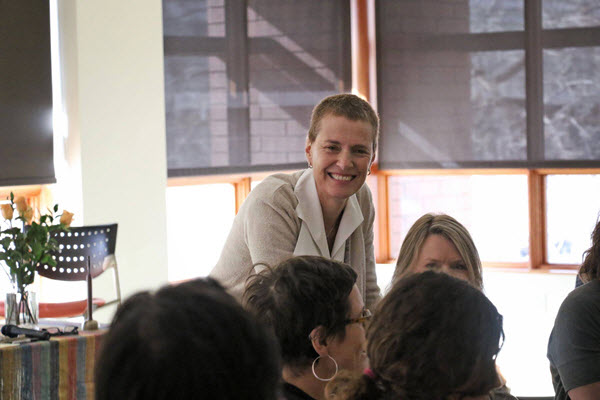 3-Day Online Workshop
With Diane Musho Hamilton
March 22 - 24, 2023
Any time we are facilitating, leading meetings, or supporting group discussions, we engage in moments of mediation, negotiation, problem-solving, and conflict resolution. This three-day online course will set out the building blocks of the mediation process, demonstrating how they can be adapted to work in many different settings. These skills are essential to anyone who works in the domain of human communications and the effort to promote better cooperation.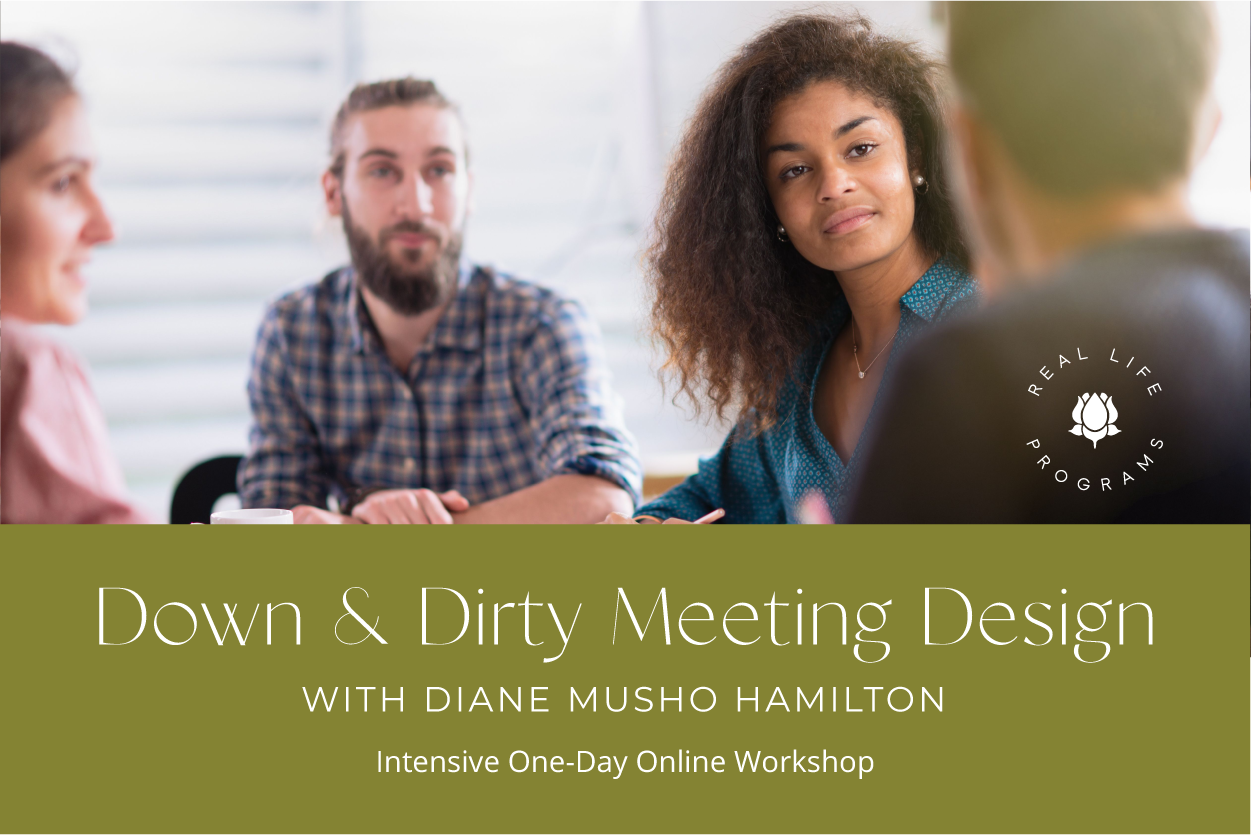 Down & Dirty Meeting Design
Intensive One-Day Online Workshop
June 2, 2023, 9:00 - 4:00 pm MT via Zoom
This one-day online workshop will look at some of the essential elements of meetings, and how to use them to create meetings that work for everyone.